She Got Game
Behind the Scenes of the Women's Tennis Tour
The filmmakers did a tremendous job capturing the glamour and underbelly of the WTA Tour. A must-see.

— Jon Wertheim, Sports Illustrated
Part road trip, part human drama, "She got game" takes an unprecedented behind-the-scenes look at the women's pro tennis tour, and explores what life is really like for these extraordinary young athletes. All sacrificed normal childhoods to train, and many were groomed by parents who dreamed of their little girls becoming tennis stars. But what is the price of a dream?
With over $50 million in annual prize money, tennis is the highest paid sport for women in the world. But while there are 1,000 young women currently competing on the WTA Tour, only a gifted few attain fame and fortune. Superstars like Americans Serena Williams and Jennifer Capriati, and Switzerland's Martina Hingis speak out about their road to success, which contrasts with the struggles of hundreds of lower-ranked players like Canadian Sonya Jeyaseelan.
Filmed in the United States, England, Germany, Russia, Canada and Australia, "She got game" follows the day-to-day lives of the pro tennis jet set who travel to over 30 countries a year during the marathon 11 month season. We meet up with tennis legends Billie Jean King and Martina Navratilova, speak with mothers Oracene Williams and Denise Capriati, and follow players like Barbara Schett, Anke Huber, Chanda Rubin, Iroda Tulyganova and Anna Kournikova.
Three years in the making, "She got game" weaves these exceptional stories together to reveal a universal human portrait of sacrifice, commitment, and perseverance in a cat-eat-cat world where winning is everything.
Co-director Bobby Jo Krals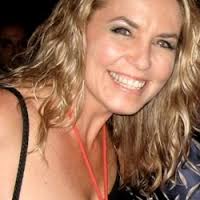 Bobbi Jo Krals is an award-winning Director, Producer and President of Esperanto Productions Inc., a documentary television production company founded in 1997. Krals has also been a board member of Women in Film & Television and is a member of the Documentary Association of Canada.
Krals co-directed and co-produced She Got Game: Coming of Age on the WTA Tour, a unique, behind-the-scenes look at women's tennis that aired in Canada on the LIFE Network (English), and in French on CBC/Radio-Canada and TFO. The film has already received four international awards and screened at over a dozen festivals worldwide.